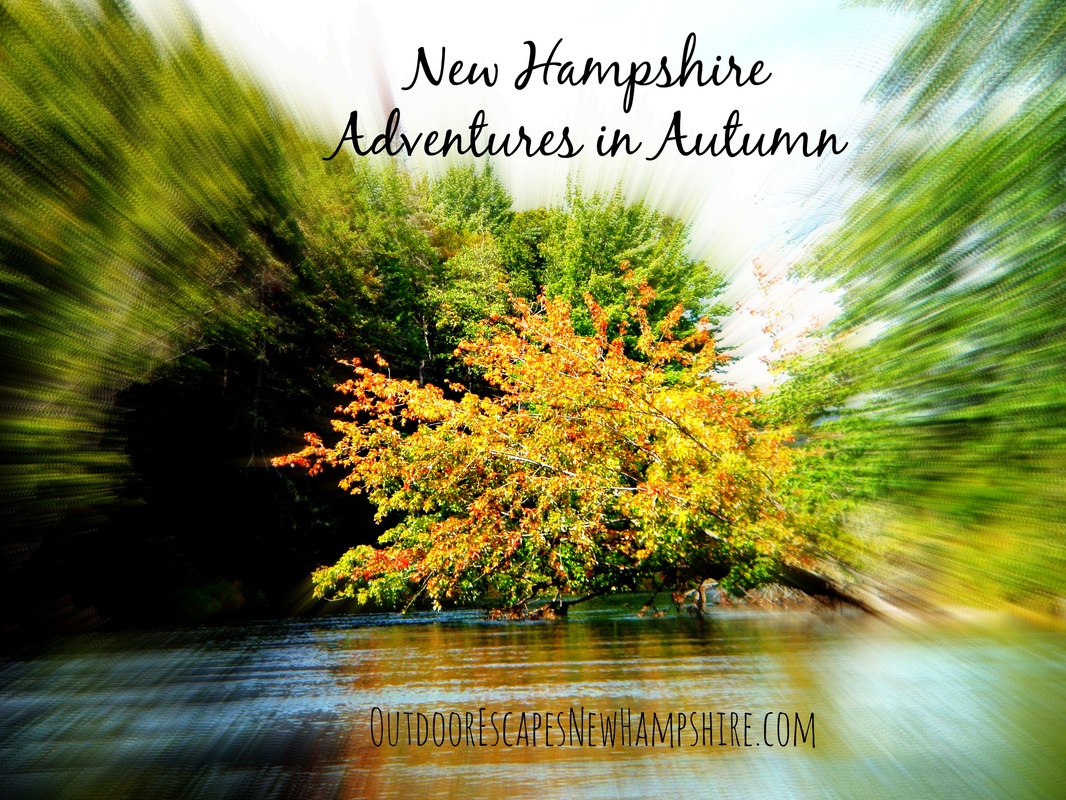 Autumn is my favorite season to hike and ride a bike in my home state of New Hampshire. The temperatures are cool, there aren't so many bugs around, and the leaves are stunningly beautiful. There are only two places in the world where the changing colors of the leaves on the the trees during the fall season are most magnificent: the Northeast U.S. (particularly New England) and into Canada along the Appalachian Mountains, and Japan. I was told long ago by an expert that our large trees' natural red color happens because of the mineral content of the soil.

Here are some of my favorite outdoor things to do in the fall season, having to do with nature, history, and culture.

1. Get yourself to the top of Mount Washington, by car, van, train, or hike.

2. Take a boat, canoe, or kayak tour on one of N.H.'s largest lakes: Winnipesaukee, Squam, Umbagog, plus Great Bay.

3. Drive through the Notches: Franconia, Bear, Dixville, Jefferson, Kinsman, and Crawford, plus Kancamagus Pass.

4. Bike a rail trail: Rockingham Recreational, Sugar River, Ashuelot, Northern, Presidential

5. Paddle a river: Connecticut, Androscoggin, Saco, Pemigewasset, Merrimack

6. Hike a mountain: Monadnock, Major, Morgan, Moosilauke, Monroe.

7. Visit a country fair: Rochester Fair, Hillsborough County Agricultural Fair, Deerfield Fair, Sandwich Fair.

8. Visit historic places/events: Strawberry Banke, Remick Country Doctor Museum & Farm, Northern Forest Heritage Park, Mt. Kearsarge Indian Museum.

9. Pick your own apples and pumpkins.

10. Purchase locally produced gifts and food from arts and crafts festivals and farmers' markets.

The best time to visit New Hampshire to see some kind of colorful foliage is during the first week of September (further north and at higher elevations) to the end of October (valleys and southern NH). So pack a picnic and protective clothing for the unpredictable weather, and head into New Hampshire's outdoors in Autumn.