About Us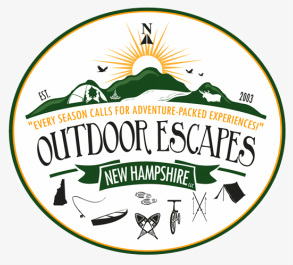 Celebrating 13 years!

Since 2003, Outdoor ESCAPES New Hampshire, LLC has been committed to getting people into nature by creating and providing the best experiences that fulfill the interests and abilities of individuals, families, and groups with safety, fun, and learning in mind.

Offering year-round guided outdoor adventures & lessons, sightseeing tours, adventure programming, and indoor educational programs, our mission is to immerse participants in New Hampshire's nature and heritage as they develop memories and life skills. Through these experiences, participants may learn one or more of the following: basic and advanced recreational sports, backcountry and survival skills, New Hampshire nature/culture/history, fundamentals of leadership (and followship), self-awareness and development, team-building, environmental awareness, and ecological relationships.

We hope that the experiences we provide in New Hampshire will motivate participants to live their best life in their own communities and the world, because time spent in the great outdoors usually leads to personal health, a love of nature, appreciation of natural environments, and active conservation of natural resources for future generations.
---