Meet the Team
Our guides share a joy of bringing people into their favorite destinations around New Hampshire and creating the perfect get-a-way or instructional course for you with attention to detail. They each bring their own leadership flair and enthusiasm for people and the outdoors, wearing many hats: naturalist, historian, storyteller, athlete, entertainer, event planner, author, medic, mechanic, anthropologist, botanist, photographer, wilderness pathfinder, instructor, and chef. Our guides are also professional, playful and ever mindful of your wants and needs, and their passion for the natural world is contagious. You can expect an excellent guided experience in wild and scenic New Hampshire in every season because we focus on your safety, fun, and learning.

Lucie Villeneuve, Founder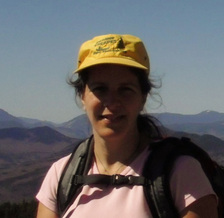 Born and brought up near Lake Winnipesaukee in New Hampshire, founder Lucie (LaPlante) Villeneuve is a descendant of French-Canadian woodsmen and Acadian survivors. Her interest in the great outdoors began as a child with family trips in New Hampshire as well as throughout Canada. When paddling, hiking, or trekking through the snow, she feels right at home in the wilderness.
During the 15 years prior to starting this wilderness guide service13 years ago, Lucie trained and worked as a professional wilderness guide and outdoor educator here in New Hampshire, gaining experience at Gunstock Cross Country Ski Area, New Hampshire 4-H Camps, and The Balsams Grand Resort Hotel. Her education includes early childhood to middle-school child development/education, as well as environmental education and outdoor programming along with the liberal arts program at Plymouth State College (NH), business at Hesser College (NH), and leadership and safety courses at the National Outdoor Leadership School (NOLS-Canada), SOLO Wilderness Medicine School (NH), and Outward Bound (FL). She has led and participated in several multi-week canoe camping trips in Canada, and worked on an extensive field study on moose for a staff member at N.H. Fish and Game.
Lucie loves teaching outdoor skills and nature knowledge, as well as sharing her passion and respect for New Hampshire's history, recreation, and wildlife. "I started this business because my dream is to pass on the tradition of wilderness travel by giving people the experience, knowledge, and skills to live safely outdoors in natural environments." She specializes in leading youth, families, couples, and women. Her favorite activities are extended wilderness trips, bush craft, and outdoor photography. When she is not planning and leading adventures, Lucie is busy raising the next generation of naturenuts as a mom of two young children.

---
Jeff Barrie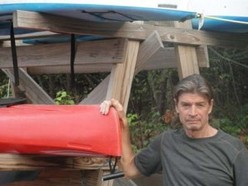 Jeff has years of experience as a nature interpreter with a focus on awareness, survival skills, wild edibles, plant and animal identification. "The two most important attributes a person needs to have in the woods is the correct attitude and awareness." He has spent 35 years hiking and camping in the White Mountains of New Hampshire. He is experienced in wilderness survival, having attended courses at Tom Brown the Tracker School. Skills include: primitive fire making, shelter building, food gathering, primitive tool and weapons making, tracking, and awareness. He has recently completed hiking the 48 4,000-footers in New Hampshire. He also enjoys canoe camping and fly fishing.

---
Andrew Barrie
Born and raised in New Hampshire, Andrew's outdoor experiences began at an early age. A childhood filled with hiking, canoeing, kayaking, camping, and skiing has given him a passion for the great outdoors. During ski season Andrew is employed at Loon Mountain as a freestyle coach while in the summer months, when not guiding, he works at an organic farm in central New Hampshire. He recently received a degree in environmental science at Plymouth University. Andrew loves to share his knowledge of the outdoors and experiences with others.

---
Sonya Porter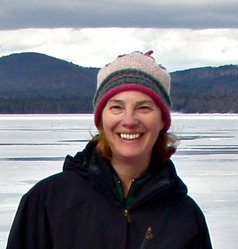 Updated bio coming soon!

---
Peter Villeneuve
Peter grew up in New Hampshire's Great North Woods (aka The Grand North), also a French-Canadian descendant. He spent much of his childhood outdoors with his family and neighbors–hunting, ice fishing, and on dirt bikes, snowmobiles, and cross country skis. After meeting Lucie, he got into mountain biking, both technical and downhill. Together, they spent a lot of quality time getting familiar with New Hampshire's year-round trails, backpack trips, and week-long paddle trips. Peter enjoys a career being a machinist, but due to his congenial rapport and local knowledge of New Hampshire, he is in demand for weekend adventures. He loves leading hikers to see great views, kayakers down whitewater rivers, and mountain bikers on their first single tracks. He is also an excellent animal tracker/spotter. "The best thing I like about our outdoor adventures is the fresh air and seeing everything we get to see."

---