Testimonials & Words of Gratitude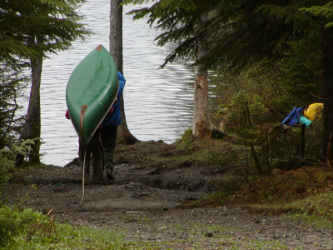 What Participants Say About
Outdoor ESCAPES New Hampshire, LLC
"Hiking trails were perfect, food was great and Andrew was a very good guide. We learned a lot and we are already talking about our next hiking adventure." Todd, Massachusetts
"(Our survival course) was ideal. Jeff and his son gave us extra attention so we each could work on the areas that interested us. It was a perfect pace. I felt safe the whole time because initially I was a little concerned but Jeff is so laid back yet we learned so much. He also brought everything needed because we had nothing other than sleeping bags that we owned ourselves!" Tammy, Massachusetts
"Hi Lucie, We want to thank you very much for leading the CT River Academy River Navigators on our first CT River canoe trip. It was a wonderful learning experience. Here is the blog we are writing for our adventure.
http://ctrarivernavigators.weebly.com/
" Michele, East Hartford, Connecticut
"The survival intensive one day was a great day. I would have liked it to continue for several more. There was a wonderful cadence to the day. I had a private survey course on each of my chosen topics, compass, knots and cordage, fire, shelter, edibles. The day was well planned yet flexible. The Guide was knowledgeable, enthusiastic, an excellent instructor, and happy to answer questions. When I walk through the woods now I can begin to see it in a whole new light." Marcy, New Hampshire
"As I had hiked 43 of NH's 4000 foot mountains with one other hiker, I needed someone to be able to hike at my speed....Jeff honored that need perfectly. We had fun conversations along the hike as well as tips and suggestions to improve my hiking abilities. We successfully summited...I did take a little tumble on the way down, due to my own fault, and Jeff's first aid skills and supplies were invaluable. I was able to complete the trek down on my own... so, my goal was accomplished!!!! And I had a great time!!!!" --Vickie, Francistown, NH
"Thank you so much, Peter, for our guided bike lesson today. It was so great to see my daughter go from being completely intimidated by going down hill, to rocking the hills, climbs, roots, bridges and trees. We had a great day!" --Amy, NH
"Jeff was a pleasure to spend the day with. He was very informative and tailored the hikes to our abilities.
We look forward to more hiking in the White Mountains with Jeff!!!" --Cheryl and Stan, New Jersey
"Hey Jeff--I keep meaning to email you to tell you a funny story. Dar and I flew home alone with a lot of bags since we had to bring our gear and his birthday presents home. I was careful to not to load any to exceed the 50lb/bag airline limit. Nonetheless, Burlington Airport is always pickiest of all, and they told me that the size of one of our bags was too large and we would have to pay a $200 fine. I wondered out loud if there was a way to compress it and they said probably not since it was almost twice the accepted size. Dar quickly reminded me that he packed that parachute cord you gave him. We set to work packing things down and then I busted out my trucker hitch and voila--it worked!! We were beyond thrilled with ourselves! So, you see, the lessons you provide are the gift that keeps on giving! Warmest regards, Erica"
"This was a surprise gift for my husband's 40th Birthday. I struggled to come up with an idea for an experience that would be memorable and meaningful and by some stroke of luck found Jeff on the internet. I was a little hesitant to book with someone that I could not meet in person prior to booking, but from our first phone conversation and his prompt email follow up, I knew that he really listened to what I was looking for and gave suggestions that were totally on point with the kind of trip that would be best for us. I'm so grateful to whatever internet spirits led us to him and Andrew!
The trip itself was planned to perfection. Every detail was thought through with care and professionalism. The paddle was beautiful, the camping spot absolutely magical. We travel a ton and can honestly say this was one of the most beautiful, special, places we have ever been to.
Jeff and Andrew are an amazing team. Their knowledge is inspiring and they are talented teachers. We all- me, my husband, his 27 year old brother and my 7 year old son- learned an incredible amount during the trip. Learning survival skills all together is what I think pushed this trip to another level of life-enhancing. We all agree that we will look at the world a little differently after this trip. Best of all, my 7 year old said, unprompted, that if he had a choice between tying knots or playing on my ipad, there is no question that he'd rather tie knots! I mean, really, worth every penny if only to hear that!
And the food was phenomenal. Way better than we ever imagined. Jeff understands quality, tasty, healthy, organic, food. We all loved every meal. We actually ate too much!
Most of all it was just plain fun. Jeff and Andrew are easy- going, interesting, intelligent, and funny and the group dynamic was a blast. My only regret is that we only booked two nights and not three or four! Highest recommendation!" --Erica, Santa Monica, CA
"Guide (Lucie) was extremely knowledgeable, friendly, pleasure to be with." --Meaghan, NH
"Enjoyed paddling in a new area - Lucie was great company and I will always appreciate being introduced to ploys (French-Canadian buckwheat pancakes). High water made disembarking interesting but I was comfortable that Lucie would figure it out. Really appreciated the post-trip tour. Look forward to another adventure!" --Barb, North Carolina
"Jeff was great. He catered the content to my specific needs and we spent extra time on fire making so I could get a flame from both the bow drill and the hand drill. The overall experience was relaxed, educational, and fun." --Chris, Orford, NH
"Excellent father & son hiking trip! Highly recommended to anyone thinking about a very lasting memory and great experience." --Kirk, Ohio
"We really enjoyed our day with Jeff. We learned a lot and appreciated the transitions between intensive and more restful activities." --Becky, New Hampshire
"Jeff was great with my son, Camden. It was a fun filled day packed with so much useful information (survival skills). We've already utilized some of the skills that Jeff taught us. Thank you for the adventure :-)" --Kristi, NH
"We had a wonderful (four days) with Jeff and Andrew exploring rivers, ponds and swimming pools in the White Mountains. Jeff was a very able guide who accommodated the needs of our family brilliantly, quickly picking up on teenage vibes and changing plans accordingly. He had a great knowledge of the area and passed on a lot of through conversation and demonstrations. Our kids loved the kayaking and stopping off for swimming and jumping from rocks. The camp was great fun and they learnt from Andrew how to make a great camp fire and more importantly how to toast marshmallows on specially carved sticks and then enjoy s'mores under the stars. Many thanks to you both." --Jenny Warwickshire, UK
"Lucie meeting us at the camp and taking us to the start off point was a great "no fuss" way for us to launch into the trip. She was extremely helpful with directions to our post destinations and patient with beginner paddlers. All in all, a great trip!" --Leo, Montreal, Quebec, Canada
"Jeff was an amazing guide, fun, interesting, great teacher, lots of wisdom, great skills and above all was a great mentor for my 19 yr old son. He knew how to pace us while climbing Mooselauk and we made it!" --Raja, Long Island
"Our family of 4 just loved our trip to the Great North Woods--seeing and being in snow was really magical for us. Being out in the silence and beauty of the woods, with them all draped in white was spectacular! Lucie did a great job of interpreting our group mood and knowing when we'd "had enough". We all especially loved our stay at the Mahoosuc Inn; Host Mark spoiled us rotten! What a satisfying adventure!" --Janet, California
"Jeff and Andrew led two wonderful day hike explorations of the Pittsburg, NH area. Our group contained photography and nature enthusiasts and we really appreciated the flexibility Jeff showed in leading the group, allowing us to spend more time in a particular location when photography opportunities were plentiful. It was clear that the whole trip was designed for us with Jeff and Andrew accommodating our interests - thank you for a great tour of the Great North Woods!" --Amanda, New Hampshire
"The guides were very experienced and knowledgeable not only with instructing us on how to guide our kayaks down the river, but also pointing out and talking about the different birds we saw." --Patricia, MA/USA
"Do not tell people in New York City about this program (3-Day Seacoast Hike/Bike/Paddle with Guide Lucie) because we intend to return and will not get a reservation if word gets out. Incredible service, from the perfect, customized itinerary, to the fantastic lodging in the ultimate location, to expert instruction and insight, to an all around great parent-child getaway." –Mike, New York City
"Dear Lucie, Thank you very much for the marvellous day out with Outdoor Escapes; we all had a great time hearing about the history, enjoying the picnic lunch and canoeing and, of course, spotting the moose!" –David (and family), London, U.K.
"I truly enjoyed my experience kayaking on the CT River in New Hampshire/Vermont. Got to see 5 Bald Eagles. I learned a great deal about survival in the White Mountains. Will definitely use Outdoor Escapes New Hampshire on another trip. The food was out of this world. Better than I ever expected." –Samuel, Litchfield CT
"Hi Lucie, we thoroughly enjoyed our adventure with Jeff and Andrew. The pace and the locations selected were great. Jeff and Andrew's expertise of the area and all things outdoors made for great discoveries, learnings and conversation. We will definitely be seeing you guys again on a future trip and will recommend you to any of our friends." –Larry, Philadelphia, PA
"Hi Lucie – just wanted to say thank you again. Had a really nice afternoon paddling – your patience and knowledge was very appreciated! Thanks!" –Lori, Southern N.H.
"Dear Lucie, Thank you so much for the awesome (2-day) kayak trip. My sister and I had a great time, it was truly spectacular scenery and we learned so much about the region. Go whitewater! We look forward to planning another trip with you." –Dawn, Chester, NH
"You guys always pick out the right spot to take us with our dog. We had fun with your whole family on the snowshoe hike along the river on Saturday. The picnic spot was perfect." –Sue, Attleboro, MA
"Lucie, Many thanks for a wonderful day in the woods on Sunday. It was so nice to meet you and your family and to finally get the chance to walk around Pudding Pond. We all enjoyed our hike, and the mint leaves are pressing in Calli's room right now." –Marti, Yarmouth, Maine
"Thank you for our wonderful snow shoeing adventure on Monday! We had a lot of fun and are still chatting about the things we learned. We are looking forward to spending some time with you over the spring/summer." –Kathleen and Tim, Nashua, NH
"Thanks again for a fantastic bike tour, we are still talking about it and are sweating back here in Louisiana!!!" –Roberta, New Orleans
"I just wanted to send a quick note and thank you for the wonderful experience. There was a great variety of activities and I learned a lot about each one. My mom was so impressed with all the facts I knew about moose! I developed the pictures we took during the nature walks and some of them came out really good. I'm going to make a scrapbook of our trip. There's a great one of the boys posing in the wet suits, it's funny. So thanks again for your time and effort throughout the trip. I hope I will get another opportunity to do it again sometime, maybe during the winter with some new things to try!" –McKenzie, Dynamy, Inc.
"I don't want this trip to end. I don't want to forget it." –14-year old YMCA camper from Massachusetts, referring to a 2-day canoe camping trip.
"Hi Lucie, I would like to thank you for another fun day kayaking. I want to let you know that I appreciate the way you take care of us as a group every time we go out with you. I have to say that I always feel I am in good hands with you because you are all about safety and you are able to handle all situations calmly and with reason. I also appreciate your knowledge of the activity and the outdoors in general. Thanks again to both you and Peter and hope to see you again, probably in the Fall." –Pat, Plymouth, Massachusetts
"Hi Lucie and Peter…we had a great time today! Here's a picture…with tracks from my GPS…8.5 miles round trip. Hope to paddle with you again some time…or maybe ski up in the Whites." –Marc and Elise, Pennsylvania/New Jersey
"We had an awesome time on Sunday!! Scott is still recovering but the kids were amazing…it was an awesome hike and you made it very interesting. Thanks to Abbi too!" –Pat Niness, Upton, Massachusetts
"Thanks again for a wonderful time Lucy…even wet it was fun." –Carol King, Plymouth, Massachusetts
"I would like to thank you for the time you spent with my family last week. Derek says the highlight of his trip was the canoe trip on Wednesday. I am so happy we got to meet you and were able to enjoy a couple of your services. You are a wonderful Guide and host to the area." –Tonya Roth, Cincinnati, Ohio
"Lucie – Once again-thank you for a wonderful 2 days of hiking and exploring. It was relaxing to not have to worry about the planning aspect of hiking. The joy and passion for what you do shines through. May God richly bless you and your husband. Thanks again." –Suzanne Huff, Hopkinton, New Hampshire
"Lucie – Just wanted to thank you again for the hiking, biking and kayaking experience. We had a wonderful time and enjoyed both you and Peter. We will recommend your trips to those we know planning an outdoor experience on the east coast. Also, we did see a moose the next night, very exciting for all of us. We can see why all the signs are up to watch for a moose. They really don't move too fast to get off the road!" –Sue Park and Family, Orinda, California
"I haven't stopped talking about our weekend in Errol hiking, biking, and paddling with you and Peter and the Park family. Thanks for your clear instruction–you're an excellent teacher. That really is the most beautiful part of New Hampshire. We didn't see any moose, but I'll always remember the scene along Wentworth Location of the family of ospreys. The rain that day made it even more special." –Janet Provost and Family, Scituate, Massachusetts
"We are back in Wisconsin. I am still high on all the fun things we did in New Hampshire. What a beautiful state you have. We had fun doing the kayaking with you. We are enjoying the tanning our skin took on. (We saw three kinds of whales Sunday: humpback, fin and minky.) Thank you!" –Barb, Mike and Anna Kirk, Wisconsin
"Thank you so much for our Fathers day Escape!! On such short notice we didn't think we would be able to get it done! The whole family had a great time, thank you so much for the wonderful memories. We will be back for another Escape." –The Graham Family, Goffstown, New Hampshire
"Thanks so much for the great pictures and the lovely framed photo. What a wonderful way to thank your guests. Even though it was a longer day then we expected, we all agreed it was a great time and are ready to do it again. We all recovered nicely at a spa the next day! Thanks again for your thoughtfulness and your wonderful planning and we look forward to booking another great adventurewith you soon. –Carol King, Plymouth, Massachusetts
==============================================================================================================
These are from private middle school students in Raymond, NH:
"Thank you Lucie for our field trips. We appreciated you being our guide, it was fun! You taught us many things like canoeing, how to signal for help, and how to identify plants…"
"Dear Lucie, Thank you so much for taking us to all the places you took us to. Thank you for being so accommodating."
"Thank you for showing us what should be in our bivy kit and how to respect nature."
"Thank you for showing us how to canoe and how to use a paddle."
"Thank you for all that you have done. Thanks for teaching us how to tie knots."
"Thank you Lucie!!! I really enjoyed learning how to canoe better…that was my favorite part. Thanks again for all your guidance."
"Thank you, Lucie, for the good times and the fun hikes. P.S. Are you sure you don't play in the show 'Survivor'?"
===================================================================================================
"Our trip couldn't have been more customized! It was educational, a great work-out, and most importantly SO FUN!! Just what we were looking for in our first
snowshoeing trip. Thanks!" –Moya and Erinn, Jenkintown, Pennsylvania
"Yesterday was great. All the cross country ski tips and instruction given were exactly what I needed. I'm sooooo excited about this sport, and all the new techniques I'm learning. I look forward to our next lesson…" --Lisa Lee, Manchester, New Hampshire
"What a great way to spend the day!!! Snowshoeing was wonderful. We'll be back for more." –Patty Frink, Kennebunkport, Maine
"Thanks very much Lucie. We have wonderful memories from the trip with you. Will definitely spread the rumor! Thanks also for all the info. And hope to see you this summer." –Roy Kishony, Cambridge, Massachusetts
"Just wanted to thank you very much for a very enjoyable, informative and picturesque hike. Seeing the bear tracks was a great treat for me!" –Laura DeLuc, Bedford, New Hampshire
"Thanks for a great experience (biking and kayaking)." –Liz Apgar, New York City
"The view was incredible!" –Mike Harvier, Edison, New Jersey
"We had a fabulous vacation!!! And the kayak trip was one of the highlights. I wish we could have done a longer trip. But for my kids, I think it was just right for a first time out." –Carol Coogan, Albany, New York
"You found just what I was looking for (canoeing under covered bridges in autumn) and I had a wonderful time!" –Barbara Parkins, Los Angeles, California
"Just wanted to THANK YOU AGAIN… We had a lot of fun. Even if we didn't see a moose." –Chris and Dave Drosehn, Peru, Massachusetts
"I wanted a gift certificate (for an outdoor adventure) for a wedding gift as part of a New Hampshire getaway basket." –Tim Nixon, Wethersfield, Connecticut
"Thanks so much for an awesome hike last weekend! I had a great time." –Diana Rodgers, Astoria, New York
"I'm happy to have found someone who teaches canoe lessons, not just kayaking." –Tony Dubois, Merrimack, New Hampshire
"Thank you for a great day on the Great Bay." –Craig Romano, writer, Seattle, Washington
"The kids and I had a great time. Thanks for guiding us. I do have another request…" –Shelly Powers, Antrim, New Hampshire
"I finally found an alternative to AMC!" –Deb Lewis, Concord, New Hampshire
"Thanks for the guide and a wonderful day of hiking in June, I'll always remember passing through that interesting swamp." — Mark, Age 72, Manchester, New Hampshire
"We've had a grand time for several days and thoroughly enjoyed having the Canada Jays fly to our hands." –Mr. & Mrs. Manson, Wellesley, Massachusetts
"I appreciate the congenial rapport (Lucie) created with the attending groups…I have expanded my knowledge of the New Hampshire North Woods ecosystems." — A. Stearne, Environmental Biologist, Easthampton, New Jersey
---