Covid-19 Update (January 1, 2022): In our 19th year, we continue to tailor each adventure for safety, fun, and learning, including the latest Covid-19 precautions. Thank you for your patience as we carefully plan your experience, and we look forward to seeing you soon!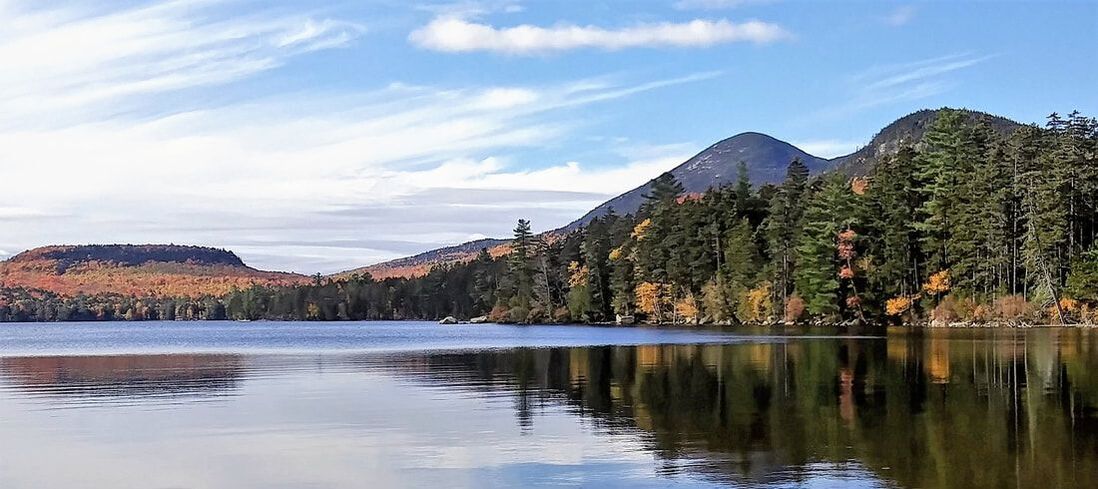 "Wilderness is not a luxury but a necessity of the human spirit."
Edward Abbey

Our professional guide/instructors offer state-wide, custom guided adventures, nature tours, and outdoor education for all abilities, tailored for your interests--for safety, fun, and learning all year!



Every
Season
Calls for
Adventure-
Packed
​ExperienceS! SM

---

Meet Outdoor ESCAPES N.H.

We are a unique experience through wild and scenic New Hampshire, making it easy for you to get into nature and reach your goals.

Our guides

are dedicated to planning and leading your next backcountry trip, leisure tour, or skills lesson, so you may reap the benefits of spending time outdoors in each of New Hampshire's regions and seasons.
---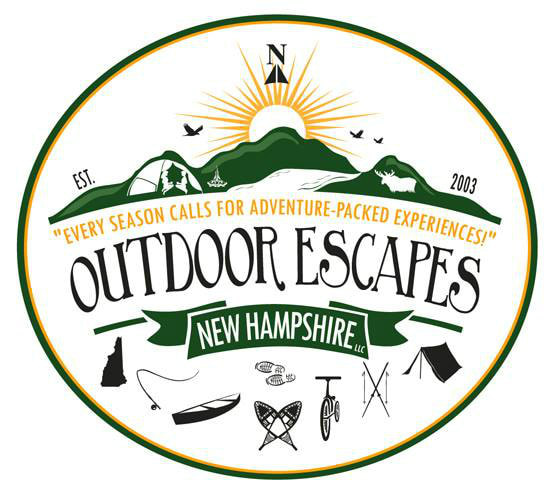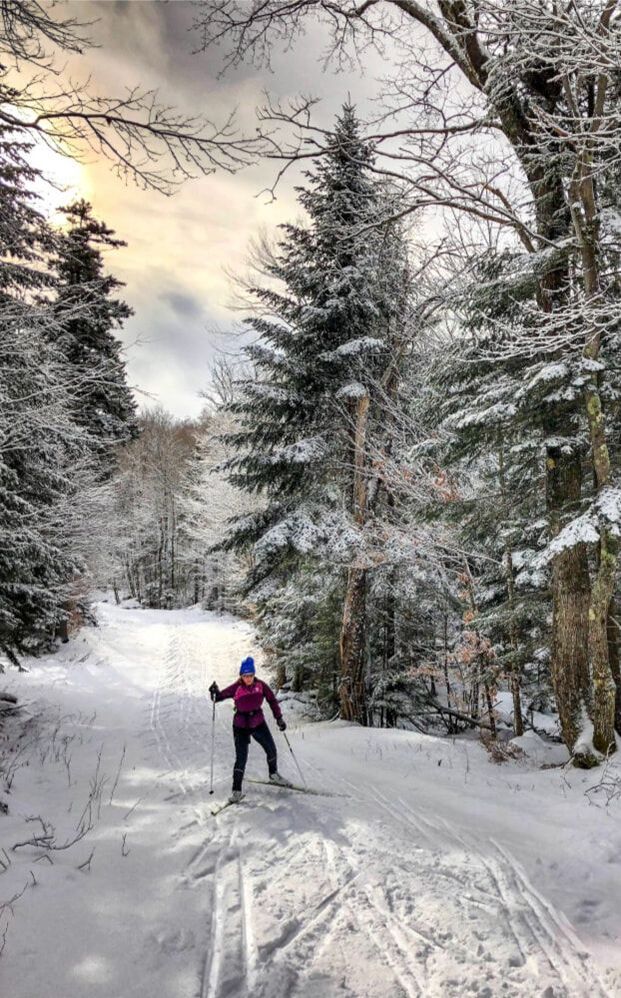 ---
What's an ESCAPE?

Your tour and/or lesson with us...
---
How It Works


01


Our guides have decades of experience teaching and leading various activities around the state, along with sharing their wisdom about its special natural places, what's wild here, the history of the land and its inhabitants, recreation and survival skills, and more.

02


Explore our website to find adventures that interest you, then be sure to read our

Booking Info

page. Click the floating "Book Now" button to either book a listed ESCAPE or to purchase a Gift Card. You may

contact us

to quickly check for availability, but to request a Custom ESCAPE, please complete the online

Request a Custom ESCAPE

form. We will reply as soon as possible.

03


After booking your ESCAPE, we will send you activity details, a pack list, and start time and location on your booked date, all planned and led by your guide according to your interests, abilities, and other conditions.

So, tell us what you want, and we'll take care of the rest!

Questions?

Check out our FAQs.
---
Our Purpose


GET INTO NATURE!
Our guides share a love for people and the outdoors. We hope the experiences we provide in New Hampshire will inspire participants to live their best life in their own communities around the world. Time spent in the great outdoors can lead to personal health, a love of nature, appreciation of natural environments, and active conservation of natural resources for future generations.

---

Why Outdoor ESCAPES N.H.?


01

SAFETY
Guided adventures for individuals, families, and groups provide security, especially when trying something new. Each custom ESCAPE is personalized and flexible just for you while we handle the logistics and minute-by-minute decisions for your peace of mind.

02


FUN
Explore new places and even learn to live outdoors for a while in the real world. There is something for everyone--we serve families with babies and grandparents, tri-athletes, and wheelchair-bound veterans. Be sure to tell us your goals...discover mountaintops, waterfalls, forest trails, quiet ponds, swift water rivers, winter trails, New England's fall foliage, birds and wildlife, forest resources, and so much more!

03


LEARNING
Participants (United States residents as well as world travelers) have the opportunity to learn first-hand about New Hampshire's nature, history, recreation, survival skills, and local culture from the Seacoast and Monadnock Regions to the Great North Woods. While we are happy to see you for a half-day, you will get more out of your experience with us on full-day and multi-day trips.
---
Everyone loves an adventure
in New Hampshire!


"Thank you again for the wonderful trip (kayaking). The children had a great time! And it was just the perfect amount of time. I'm sure we will be using your services again. You guys (Lucie and Tim) were great with the kids and I really loved it!"
--Jackie, Florida

"Appreciated how knowledgeable our guide Peter was about the area. New Hampshire is awe-inspiring and we were blessed by our time there."
--Lora, Massachusetts



"We learned so much about the animals of New Hampshire from Lucie and have come to realize what a beautiful state New Hampshire really is--not only in its scenery but also in its people."
--Connie, Hawaii



"Our guide Jeff was very knowledgeable and kept the kids busy...all were very impressed and learned a great foundation of skills."
--James, New Hampshire



"Adam was a pleasure to work with! He is professional but fun, friendly and very knowledgeable. I would happily recommend him to anyone looking for a guide to hike in the Whites!"
-- Kelly, Massachusetts
​

"Tim is so knowledgeable about the natural world, interesting, and kind..."
-- Anneliese, New Hampshire
​

"Excellent father & son hiking trip! Highly recommended to anyone thinking about a very lasting memory and great experience."
-- Kirk, Ohio
​

---
"People are designed to be connected to nature. Period.
When we reconnect and get our operating system re-booted, magic happens.
It's designed that way. Healing occurs. Deep understanding emerges. Health and vitality increase.
Creativity comes to the fore. Leadership–organic, authentic and potent–is the result."
Jon Young
---